This adapter applies a unique drive signal to the LCD "lenses" in active 3D shutterglasses designed for 3D TVs and PC 3D adapters. In return, the glasses produce a striking refractive effect. Reflective objects seen through them are surrounded by multicoloured "rainbows" in their shape.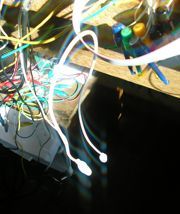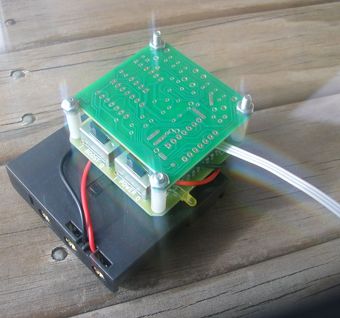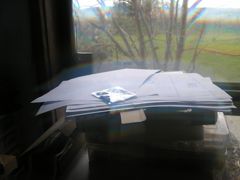 Examples. The effect often appears more clearly to the eye.
Kits are available to build the adapter, or they can be purchased pre-assembled. A limited number of suitable wired 3D shutterglasses are also available for purchase. Instructions are also provided for modifying modern wireless glasses for use (note that some models do not work with the adapter).
Each adapter comes with a professionally bound 22 page booklet detailing the usage, construction, theory, and circuit of the adapter. Kits may also optionally include a second circuit board and mounting kit to mount above the adapter for physical protection (already installed on assembled adapters).
A stereo 3.5mm inline socket for connecting with wired 3D shutterglasses will be included when purchased with the Stereo3D glasses sold separately.
Requires 4x AA batteries, not included.